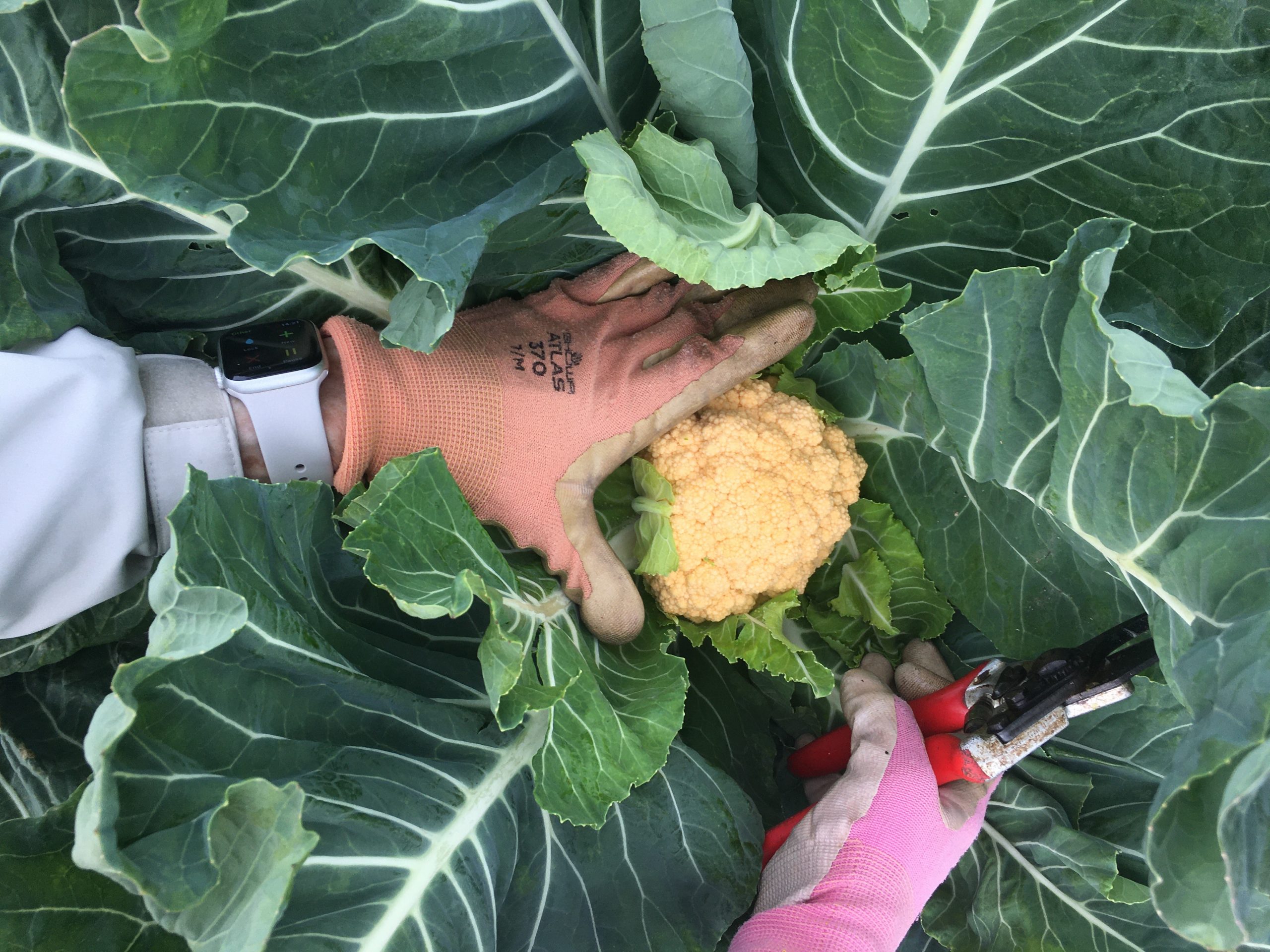 By Cheryl Kollin, Program Director, Community Food Rescue
The one-year anniversary of the COVID-19 pandemic provides a point in time to reflect on how this global crisis has jolted each of us personally and drastically affected our community.  In her article for Food Tank, Food (In)Security and Waste: Lessons Learned from the Pandemic, author Marie Mourad, PhD, offers insightful observations about the failures of our current national food system. For example, farmers dumped milk and plowed under crops when their markets dried up as the world shut down. Marie offers ways to build a more resilient food supply chain, one that revalues our food and its workers; connects farmers with local markets; and builds circular systems to reduce food waste.
Her article got me thinking about how those of us working on food insecurity in Montgomery County, Maryland, have pivoted and collaborated to meet these food system challenges during COVID-19.
New Food Security Collaborations
Early in the pandemic, Montgomery County formed the Food Security Task Force, made up of staff across multiple County departments, to respond to the immediate needs of residents faced with food insecurity. They leveraged federal, state, and local funds to provide food and logistical support for repacking and distributing food resources to local non-profit food assistance organizations and through Montgomery County Public Schools (MCPS).
In tandem, the Montgomery County Food Council started a weekly virtual meeting for those of us who provide food to our neighbors experiencing food insecurity.  That has enabled representatives of more than 100 organizations to share immediate needs, strategies, and resources. We are proud to be part of this highly collaborative and generous community of local government, faith-based, non-profit, and community organizations that continues to meet bi-weekly.
Montgomery County Farm to Food Bank
Marie's article discusses ways that communities can support local farms. To fulfill this need and provide fresh produce to our neighbors who are food insecure, the County created the Montgomery County Farm to Food Bank program, a partnership between  the Department of Health and Human Services, Manna Food Center, the Montgomery County Food Council, and the Montgomery County Office of Agriculture. As administrator for this program, Manna purchased local produce last summer and distributed it to about 20,000 people who are food insecure.
Over the winter, the program provided capacity-building grants to 22 local farmers in order to improve their infrastructure and allow for greater local inventory for food assistance providers in 2021. These investments extended growing seasons with insulated hoop houses, defended crops with deer fencing and supplied other infrastructure needed to grow more food. This spring, thanks to additional County funding, Manna will purchase another $35,000 in local produce. Community Food Rescue (CFR) volunteer food runners will distribute it to non-profit food assistance organizations. We hope funding will extend purchases throughout the 2021 growing season.
When describing the value of the County's Farm to Food Bank Program, Manna CEO, Jackie DeCarlo explained, "Not only will this vital grant program help see farmers through COVID-19 and fulfill their immediate needs for new markets with schools and restaurants shut down; we also seek to build more lasting, local supply chains and provide local, nutritious food to County residents challenged by food insecurity."
Revaluing Food and Food Workers
Community Food Rescue has pivoted several times during COVID-19 to serve new community needs. We leveraged our stellar volunteer corps and matching software, called ChowMatch, in ways we never imagined. Marie's article emphasizes that COVID-19 gave us the urgency to revalue food and food workers. She advocates ways to reduce food waste throughout the supply chain—starting with farm-to-consumer purchases and better home practices. CFR hosted several gleans on local farms—practicing social distancing, of course. Last fall, DMV Food Recovery Week,  co-hosted with the DC Food Recovery Working Group, offered a series of virtual classes on how to plan, shop, and preserve food, and reduce food waste at home.
CFR is also supporting local businesses that support their workers. Coop's Soups and Mastiha Greek Bakery each solicit monetary contributions so that they can make and donate their nourishing and delicious food to CFR's network of food assistance organizations.  Glenstone Museum donates freshly prepared sandwiches. In doing so, each business keeps workers employed during COVID.
Circular Food System
Marie discusses building a circular economy, including our food system, where vital nutrients from food scraps are returned to local farm soil via composting. Manna Food Center proudly participates in a new Montgomery County business composting program.
Amid the changes and sacrifices that this global pandemic has forced upon us, some of the practices and policies born out of necessity will hopefully endure, and in doing so, build a better, more resilient food system to support us all.