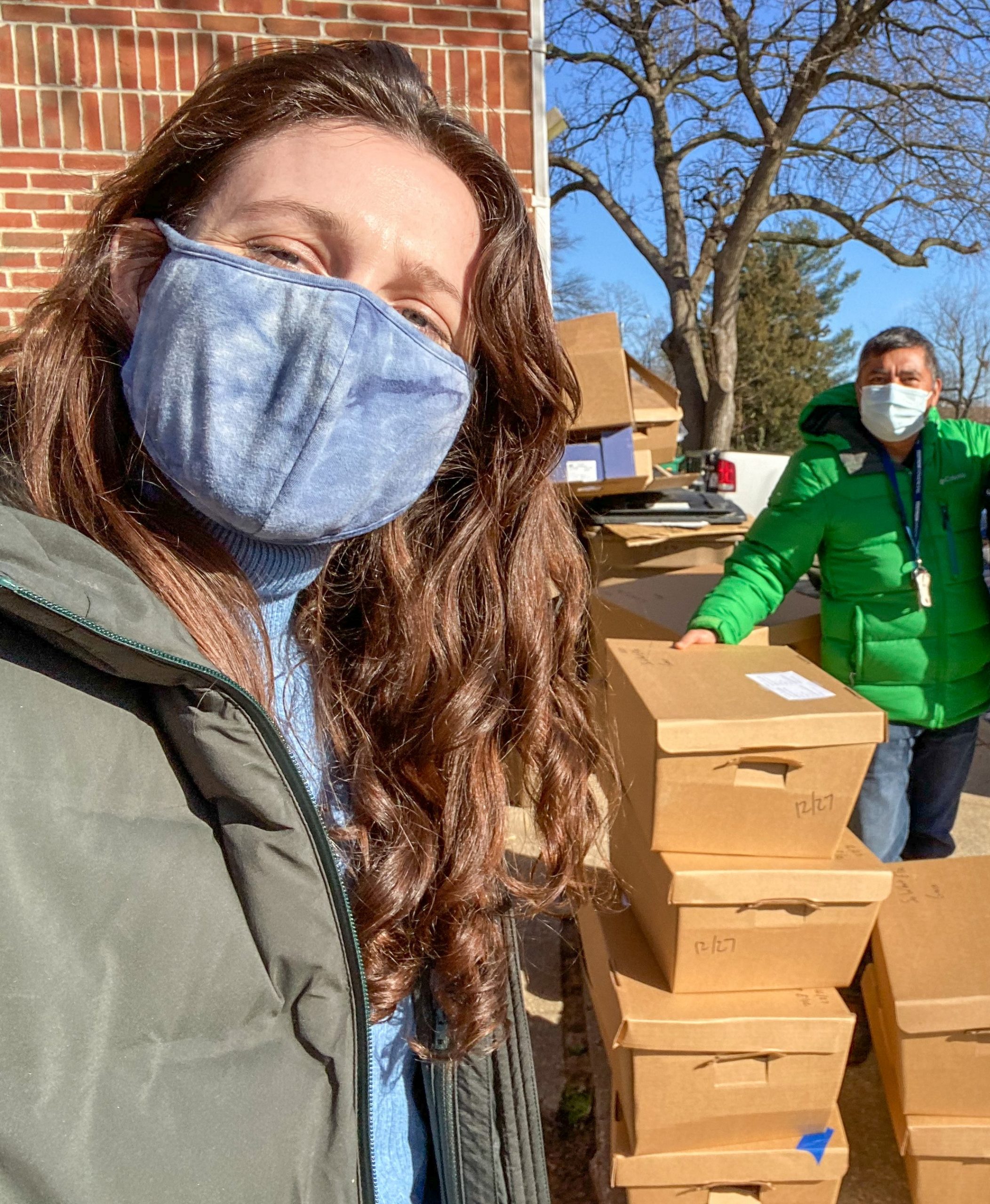 Back in March, at the beginning of the global pandemic and unprecedented shutdown, we highlighted Community Food Rescue (CFR) network member Glenstone Museum based in Potomac, Maryland. When their café, like so many other restaurants, closed, they donated their food stocks to CFR so that the food  would not go to waste. Now as we say good riddance to 2020 and hope for a brighter 2021, Glenstone is once again giving generously to the community in new and creative ways.
Emily Wei Rales, Director and Co-Founder of Glenstone Museum, described their newest project:
"Now, while we [Glenstone Museum and grounds] are temporarily closed and as the pandemic has dragged into its tenth month in the United States, our talented staff is eager to give more. I am pleased to share that we are now donating 100 meals a day, four days per week, to local non-profits and neighbors in need while we remain closed – all prepared by our Café team.
We are delivering the meals to community organizations including the Montgomery County Coalition for the Homeless, Fresh Start Recovery Center, Community Food Rescue, (a program of Manna Food Center), Reach of Washington County, The Freedom Center, and CCI Health & Wellness Services, as well as to our neighbors in Tobytown. We are also providing meals to the support staff at these organizations. These efforts allow us to continue supporting our local food vendors and suppliers who have stocked our Café and Patio since they opened in 2018."
Community Food Rescue's network is thrilled to be one of Glenstone's food recipients. In their first few weeks of start-up, we received and matched three meal donations with two CFR network food assistance organizations—MCCH Seneca Hts. Apartments, and So What Else. Each individually packed 100-meal donation included a hearty sandwich, side and cookie/fruit. Megan Joe, from So What Else, reported back, "The people we serve loved the delicious sandwiches. Thanks so much."
We look forward to matching and sharing lunch and dinner donations with the CFR network. We will pair these donations with food assistance organizations that provide prepared food for their clients but do not have cooking facilities. They rely on our community to donate the prepared foods.
Emily sums up Glenstone's food contribution.  "While we hope to reopen the museum in early 2021, we are grateful for the opportunity to help feed people with food until we can feed souls with art, architecture, and nature once again."