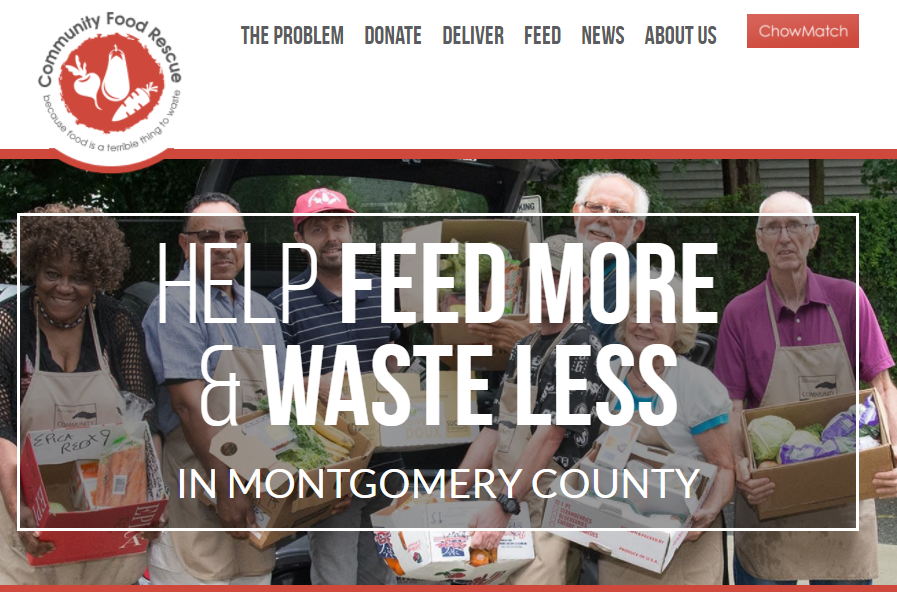 Community Food Rescue has a new and improved website! We're making it even easier for our network members and anyone interested in joining us to feed more and waste less in Montgomery County.
Whether you run a food business, want to volunteer, or belong to a food assistance organization, our new website makes it easy to sign-up with our free food-matching app, ChowMatch, and then keep important information at your fingertips. Once you've selected the page for you – DONATE, DELIVER, or FEED – you'll see easy-to-navigate menus and Frequently Asked Questions.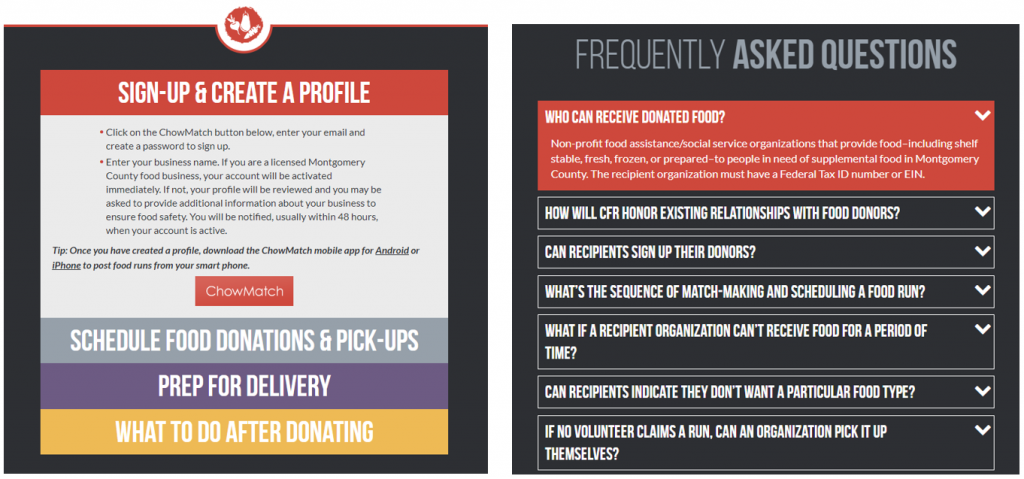 And there's more!
At Community Food Rescue, food safety is our highest priority. That's why we've included tips, how-to videos, and downloadable brochures in several languages – tailored specifically to make sure food donor businesses, volunteer food runners and recipient organizations have accurate, easy-to-find food safety instructions and resources.
If you'd like to encourage friends or colleagues to get involved, send them to our Home page to check-out our 'How It Works' video.

If you'd like a deeper understanding of food rescue, check out our Resources page – where you'll find even more videos, brochures, links to organizations and external resources, and our e-newsletter archive.
We hope you enjoy checking out our new website – and thank you for being part of our efforts to feed more and waste less!