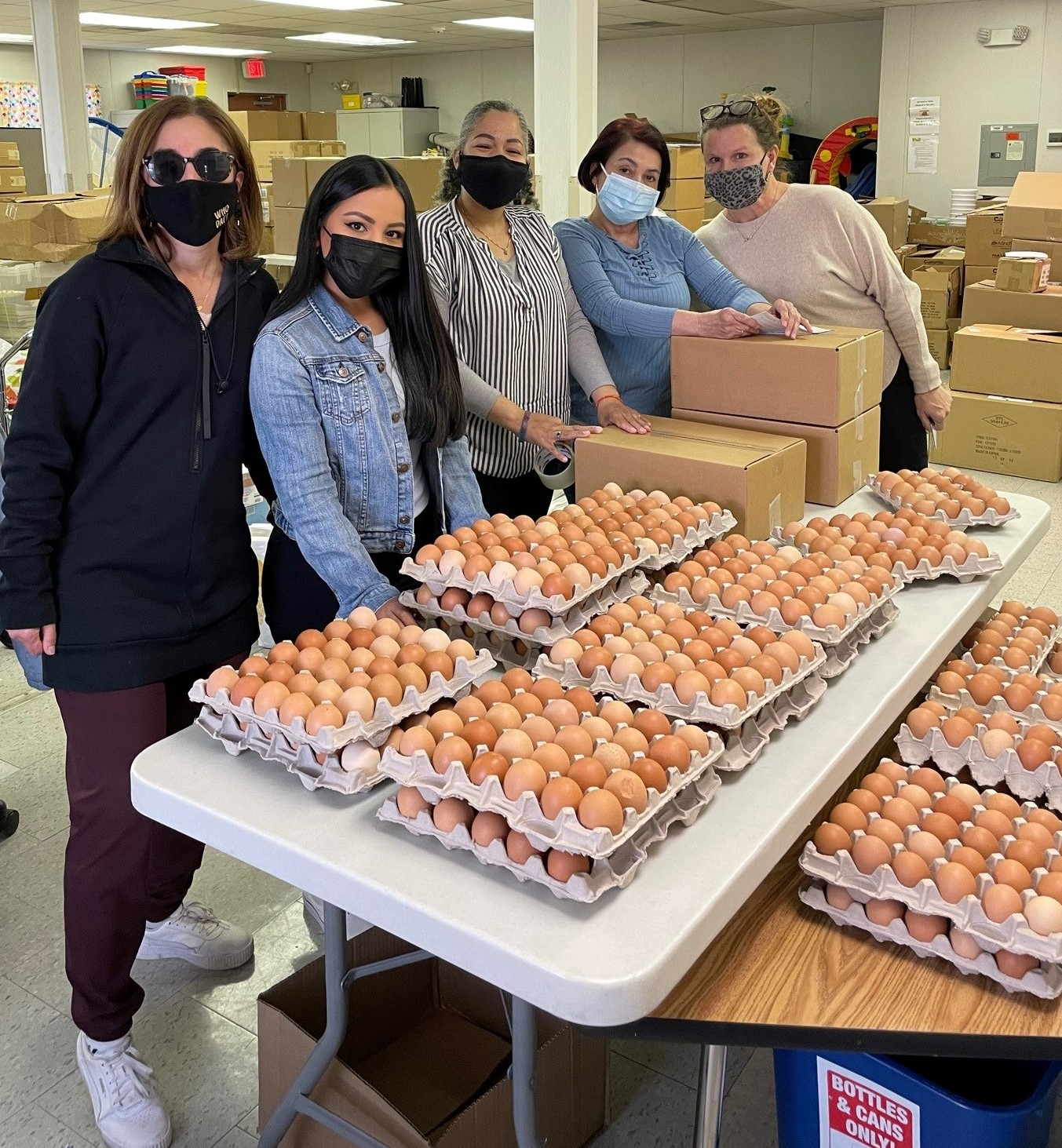 The Montgomery County Farm to Food Bank program, born last year at the height of the global pandemic to help both farmers and people who are food insecure, was an idea that continues to flourish. Thanks to Montgomery County and Greater Washington Community Foundation, Manna Food Center received a grant to purchase freshly harvested produce, eggs, and meat from local farms. These products are then donated to food assistance organizations through Manna's Community Food Rescue (CFR) program.
"We've expanded the purpose of Community Food Rescue to match fresh farm products with food providers, and deliver this food," explains Cheryl Kollin, CFR Program Director. "While this food is purchased and not rescued, we're putting CFR's best capabilities to use with our ChowMatch matching tool, and enlisting our amazing network of volunteer food runners," she said.
Farmer Tanya Spandhla, who started Passion to Seed Gardening in 2015, explains why she participates in the program. "I'm so glad to share my sustainably grown produce with those in need. Nothing energizes me more than knowing that I am placing a little positive dent to all Manna's efforts."
In the past two months, Tanya has sold 100 lbs. of her fresh produce through the County Farm to Food Bank program. Her crops are mostly vegetables native to South and West Africa that she grew up with in Harare, Zimbabwe. These culturally appropriate vegetables are especially appreciated by those who grew up eating these foods.
Montgomery County's Farm to Food Bank program is a partnership between the Montgomery County Food Security Task Force, the Department of Health and Human Services, Manna Food Center, the Montgomery County Food Council, and the Montgomery County Office of Agriculture. The program started with a half dozen farms in the summer of 2020 and has grown to 23 participating farms this year.
Farmers are invited to offer their fresh produce for purchase through CFR's matching tool, ChowMatch. CFR staff reviews all the offers and matches the products with food assistance organizations in the CFR network. Most organizations' clients are eager to get more fresh produce, meat and eggs.
Pam Hosimer, Nutrition Educator, University of Maryland Extension, shared how appreciative families from the Judy Center were to receive ground beef and pork from Savage Acres Farm and eggs from Bella Vita Farm.  "The staff and families were absolutely thrilled with getting that food! That kind of donation is not typical and is really special for them."
Since the County Farm to Food Bank program started last August, farmers have sold 13,600 lbs. of local products that have been distributed to Manna's participants and to other food assistance agencies throughout Montgomery County.
As we gear up for the height of harvest later this summer, we will invite volunteer food runners to come to the farms to pack food like corn, tomatoes, and apples in quantities that small food assistance organizations can store and distribute. Interested volunteers will be required to review Maryland's food safety processes for working on farms, as part of their sign-up process.
Montgomery County farmers interested in selling their products can learn more and sign up to participate from the CFR webpage, County Farm to Food Bank.
Volunteers interested in becoming food runners and/or packing food are invited to learn more and sign up from CFR's webpage, Deliver Food.