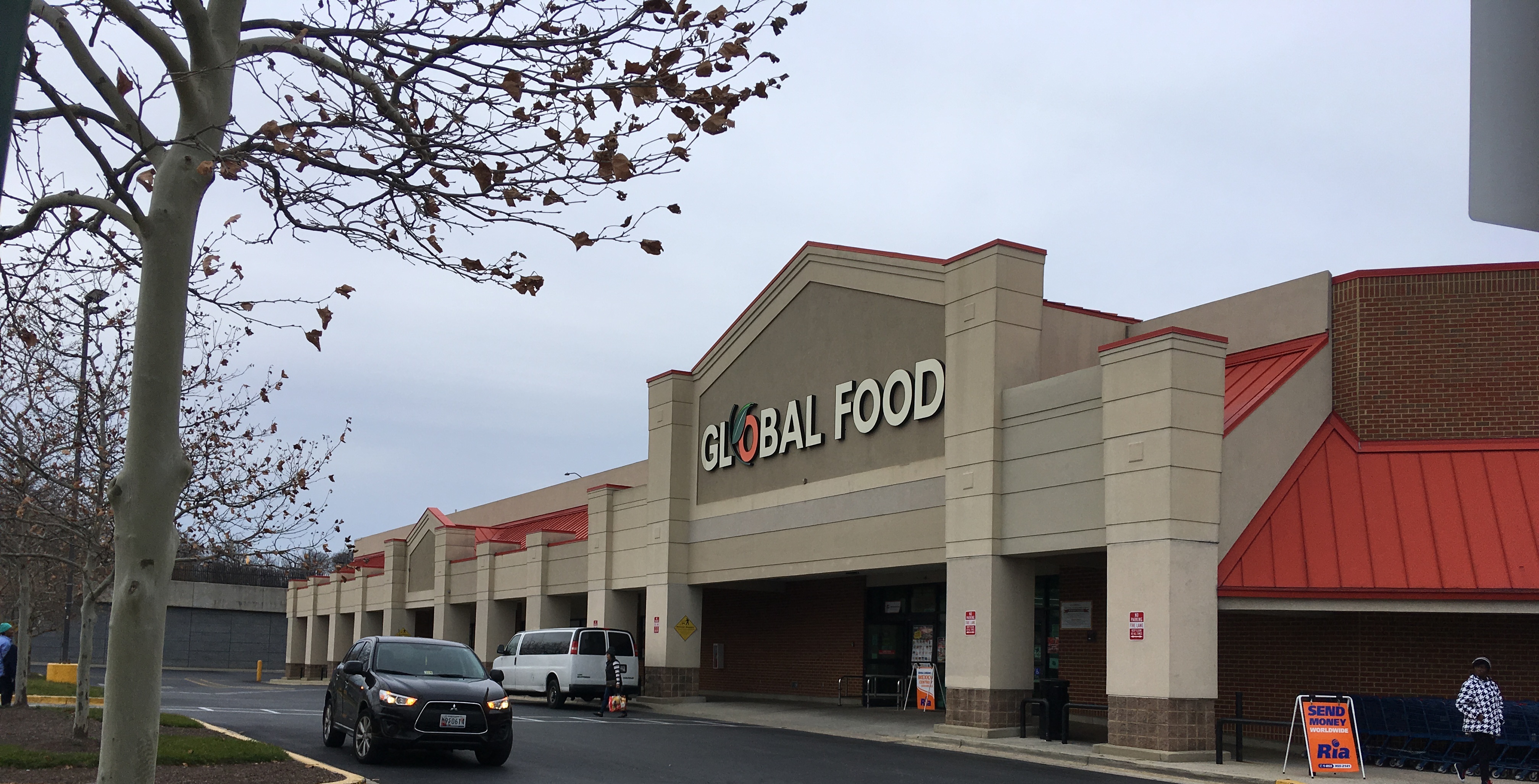 Community Food Rescue proudly welcomes Global Food as its newest food donor business.  The international food market is based in Sterling, Virginia, and has two Montgomery County locations. The Montgomery Village store opened in 2010, and the newest store, in the Briggs Chaney neighborhood of Silver Spring, opened this year. As the name suggests, Global Food offers a plethora of specialty foods from around the world.  Walk into a store and you will tour the world of fresh produce, meat, dairy and packaged specialty foods from Korea, Asia, Japan, and India, as well as Middle Eastern, European, and American food.
With the full support of Mr. John Kim, Global Food CEO, the store donated its first five palettes of surplus food to Manna Food Center in early December. CFR is especially excited at the prospect of receiving food that is culturally appropriate for CFR's food assistance organizations, which serve clients from many different cultures. 
While other large supermarkets, such as Giant Food, Safeway, Whole Foods, and Costco, generously donate their surplus food, these stores have only limited inventories of culturally appropriate foods. More than one third of Montgomery County residents are foreign born, representing over 150 countries of origin. The Montgomery County Food Security Plan (MCFSP) details the needs of foreign born residents living below the poverty level.  In 2014, of the 325,927 foreign born people in the county, 81,978 were living below 200% of the poverty line, and this number is trending up. As this population continues to increase, some food assistance resources have focused on expanding their supply of culturally appropriate food. Even with efforts by Manna Food Center and Capital Area Food Bank, the two largest providers in the county, to purchase culturally appropriate food, supply does not meet demand.
This is not only a food security issue, but also a dignity issue
In listening sessions convened in the development of the MCFSP, food assistance provider clients reported that most food pantries in the U.S. offer canned goods unfamiliar to clients, especially to new immigrants. "This is not only a food security issue," the MCFSP stated, "but also a dignity issue. When people are unable to access food that they know how to prepare, they can be deterred from seeking food assistance that they need. Alternatives are often unhealthy. Seventy percent of households surveyed by the Capital Area Food Bank report purchasing 'inexpensive, unhealthy food' as a common coping strategy to alleviate hunger".
 CFR hopes to help bridge the gap by rescuing past-dated staples such as rice, masa, cooking oil, from other international food market donors like Global Food. While Global Food currently aggregates shelf stable surplus food throughout all their stores for Manna, Edwin Drijas, Manna's Director of Logistics, is encouraging Global Food staff to donate their past-peak fresh produce as well. Edwin assured store managers that Manna inspects all the food for freshness and food safety before it is distributed to clients.
 Susan Wexler, CFR Outreach Coordinator who recruited Global Food to CFR, summed up this new relationship. "Global Food is such a special donor because of the type of culturally appropriate food they carry.  They can make an important contribution to those in our county who are in particular need of these products."