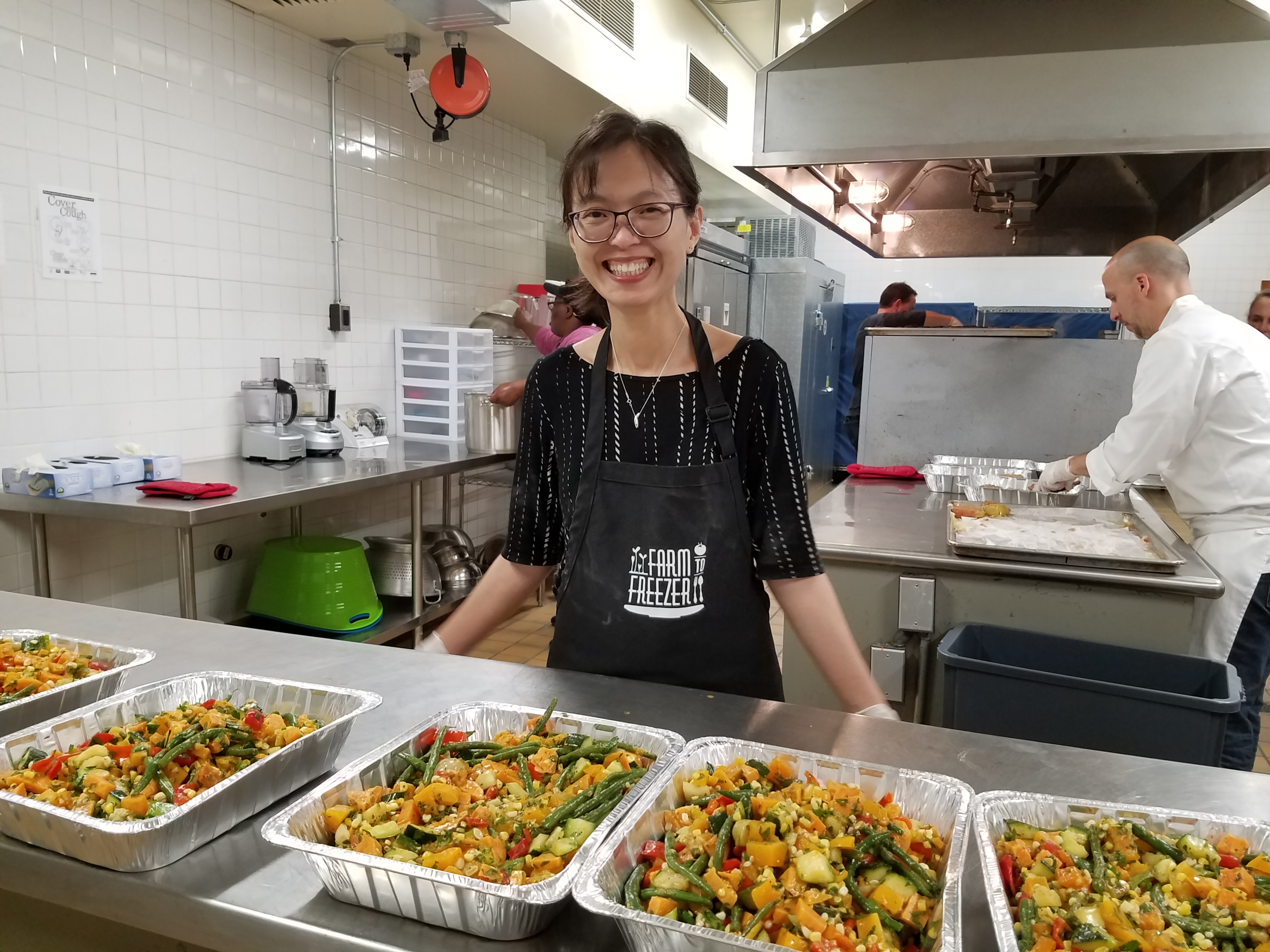 Community Food Rescue (CFR), a program of Manna Food Center, is Montgomery County's food recovery network. We recover and redistribute all types of surplus and unsold food from grocery stores, restaurants, caterers, farms and institutions to food assistance providers serving people who are food insecure.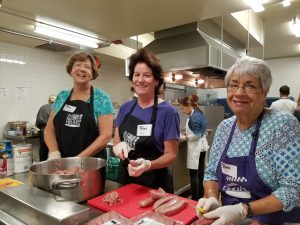 The commercial kitchen in the Silver Spring United Methodist Church, expands CFR's ability to feed more and waste less by cooking with recovered food.  CFR receives donations of fresh produce some of which is bruised, wilted, misshapen, surplus or otherwise is unsold. When cooked, CFR extends good food's useful life instead of sending it to landfill. Cooked food is especially needed by CFR's network of food provider organizations that serve meals on-site and rely on donations of prepared food because they only have on-site reheating facilities.
We seek volunteers in these roles to help cook with recovered food. Starting in Spring 2019 we will hold weekly cooking sessions. If you are interested in participating in any of these volunteer roles, please contact: cheryl@communityfoodrescue.org
Volunteer Guest Chef – we seek professional chefs who are able to plan a menu with available ingredients, lead 12 volunteer cooks, and oversee the cooking session flow to create 100-200 meals in three hours.
Volunteer Kitchen Coordinator – we seek people who are ServeSafe certified and have their Mont. Co. Food Manager's license to oversee a 3-hour cooking session and work closely with the guest chef and 12 volunteers.
Volunteer cooks – work with the guest chef and kitchen coordinator to prepare a meal with available ingredients in a 3-hour cooking session, currently scheduled on either Saturdays 10-1pm or Tuesdays 10-1pm during May and June 2019. Sign up to volunteer at: www.dokindworks.org