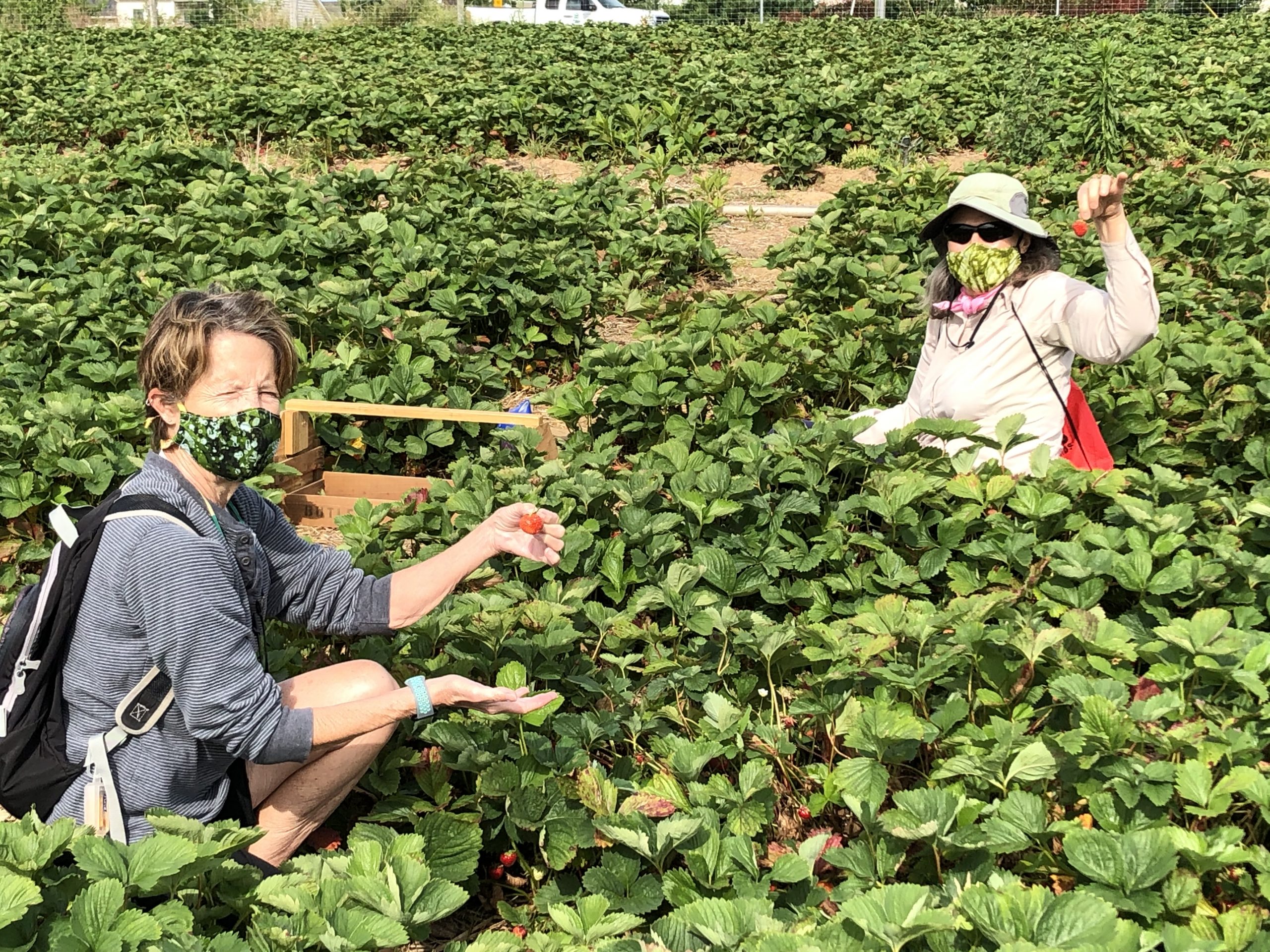 People looking for fun outdoor activities during the coronavirus pandemic are heading to local Pick You Own farms. To make sure the experience is a safe one, farms like Butler's Orchard have pivoted their operations to conform to Maryland's guidelines for social distancing.
 Butler's General Manager, Tyler Butler shared, "We instituted a reservation system for 'pick your own', posted our covid safety practices on our website, and reservation slots immediately filled up through August."
Butler's Orchard is also a huge supporter of Manna Food Center. They have donated almost 14,000 lbs. of surplus, unsold produce through the Community Food Rescue program over the past four years.
Two years ago, we initiated a gleaning program in partnership with Montgomery County Master Gardeners and Maryland Extension's Food Supplement Nutrition Education program. Volunteers are recruited to pick the remaining produce after the commercial harvest is over. This year, Butler's invited Manna to harvest strawberries and blueberries during the prime harvest season as part of Manna's Farm to Food Bank program that supports local farmers as well as delivering nutritious produce to Manna's participants. Volunteers wore masks, were socially distanced in the fields, and picked fruit for about two hours at each harvest.
In June, we had three harvests at Butlers Orchards. Volunteers picked 350 quarts of strawberries and 168 pints of blueberries. Unlike in past years, when berries were delivered in bulk to public schools for washing and distributing at lunch, this year berries went from the vine or bush directly into plastic clamshells.
Crates of packaged berries were delivered to Manna and Adventist Community Services of Greater Washington for distribution to families. "Manna's clients were so delighted to get freshly picked strawberries", said a volunteer at one of Manna's food distribution sites. "And when I say delighted, it is an understatement. Thanks so much to everyone for making that happen!"
CFR anticipates having volunteer gleaning opportunities at local farms through the growing season.