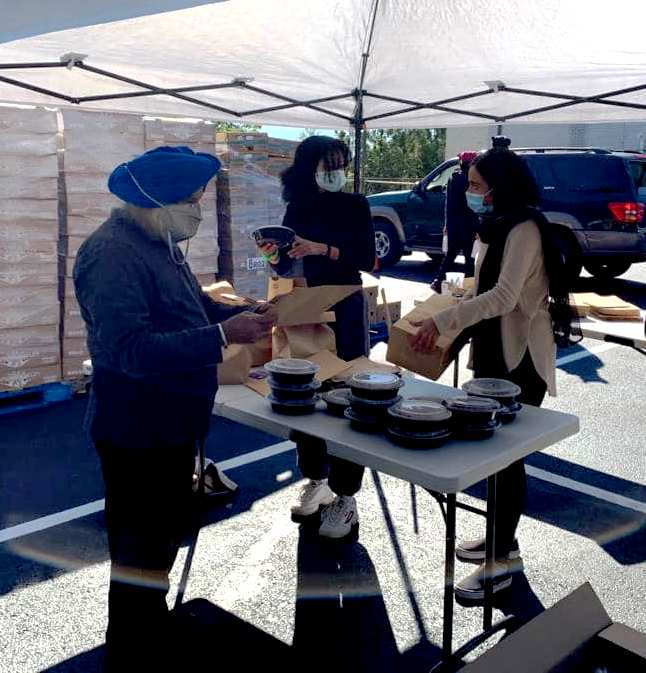 While the global pandemic has upended life as we know it, including disrupting commercial food supply chains, there are some exciting new connections developing in our local food system. One shining example is a new relationship between three food assistance efforts, connected through Manna Food Center's Community Food Rescue (CFR) program. When many local restaurants and institutions closed, the pandemic left a lot of local farms with excess produce. At the same time, food insecurity in Montgomery County increased by 50%, with over 100,000 residents receiving food assistance.
To help bridge the gap between farmers with excess produce and people who are in need of food, the Montgomery County Farm to Foodbank program, with county funding, has provided $200,000 to purchase local farm produce for food assistance agencies. Manna Food Center is serving as the program administrator, purchasing roughly 100,000 pounds of produce that will be distributed to 20,000 people by November.
"This program brings a critical systems approach to the Food Security Response Strategy, supporting small businesses while promoting food security, and enhancing connectivity and self-sufficiency in our county's food system," said Heather Bruskin, Executive Director of the Montgomery County Food Council. The Montgomery County Farm to Foodbank program is a partnership between the Montgomery County Food Security Task Force, the Department of Health and Human Services, Manna Food Center, the Montgomery County Food Council, and the Montgomery County Office of Agriculture. Manna distributes a portion of the fresh produce directly to its participants, and the rest is distributed to other food assistance agencies through the Community Food Rescue network.
One of the newest non-profit agencies to join the CFR network is the Guru Gobind Singh Foundation (GGSF), a Sikh Spiritual Center in Rockville. The Gudwara (Sikh Temple) offers free, freshly prepared meals to all who need them each Sunday from its Langar Hall, a community kitchen where vegetarian meals are traditionally served free to all visitors. Its volunteers arrive at 6 a.m. on Sundays to begin preparing meals, which are ready for distribution by 10 a.m. By May it was providing those meals in a drive-through capacity to 500 to 700 people who arrived by car each Sunday. GGSF joined the CFR network in August and so far has received 400 lbs. of the Farm to Foodbank local produce to augment the food it receives from county and other sources for its meals. "Serving food to others is one of the main pillars of our faith," said Rajwant Singh, the Foundation's secretary.
Once GGSF joined the CFR network, organizer Aman Shergill offered to donate some of the program's prepared meals through the network. "Often we have some remaining single portion grab-and-go meals that we'd like to find a good home for," Shergill explained. So GGSF became both a CFR recipient agency and a food donor. CFR matched their weekly prepared food donation with So What Else, a non-profit organization providing free, enriching out-of-school programs for children ages five through 18. During COVID-19, they expanded their mission to include both emergency hunger relief and youth development. The group serves students across six counties in our region, including Montgomery County. Not only has GGSF donated their surplus meals each Sunday, but they now regularly prepare 130 meals for So What Else that are picked up and delivered each week by a CFR volunteer food runner.
While our area residents' food needs are great, and farmer's struggle to meet their bottom line, new relationships and connections that form when the community comes together lift everyone up.  To see a short video of GGSF in action, click here.