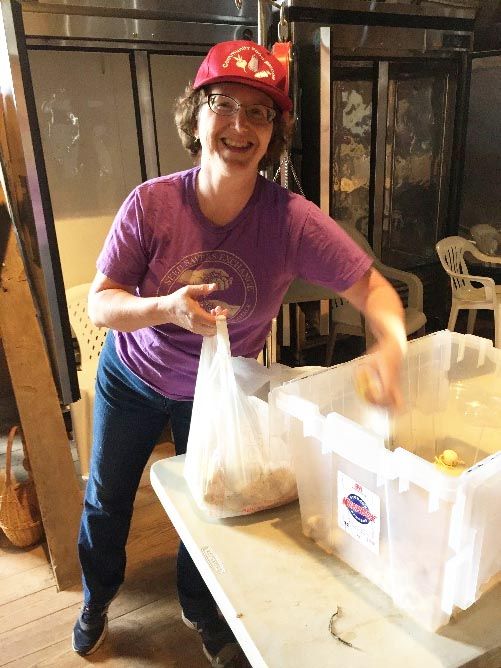 Are the leftovers in your fridge safe to eat? What do those sell-by dates mean? How do you, as a volunteer CFR food runner, safely deliver prepared food from a food donor to a recipient organization? 
Test your knowledge on food safety at home and for participating in Community Food Rescue at one of our upcoming food safety trainings. We'll have fun quizzes, mock food safety runs, and great information for anyone engaged in food recovery, including CFR food runners and food recipient organizations' staff and volunteers. Learn more about the state of food waste, hunger, and new Montgomery County plans to feed more and waste less. Take a tour of Manna Food Center (Oct. 17th) and learn how our County's largest food recovery and distribution site provides more than four million pounds of food for families each year.
Our upcoming food safety trainings will be held from 7 – 8:30pm EDT on
Tuesday, October 17, 2017 (Manna Food Center, Gaithersburg, MD—includes a tour of Manna)
Thursday, January 18, 2018 (by webinar), and
Wednesday, April 18, 2018 (Silver Spring United Methodist Church, University Blvd in Silver Spring)
These 90-minute sessions will cover the basics of safe food handling and transportation Learn about the innovative programs on ending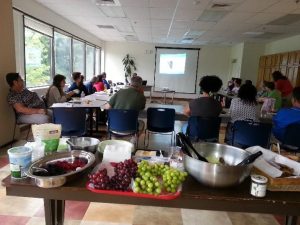 hunger and reducing waste in Montgomery County. CFR's Program Director, Cheryl Kollin, and Manna Food Center's Director of Programs and Policy, Jenna Umbriac, will provide helpful tips to learn more about keeping food safe for consumption and protected from becoming waste.
To participate in these FREE trainings, simply click one of the dates above to preregister. For questions, contact: Cheryl Kollin, cheryl@communityfoodrescue.org.