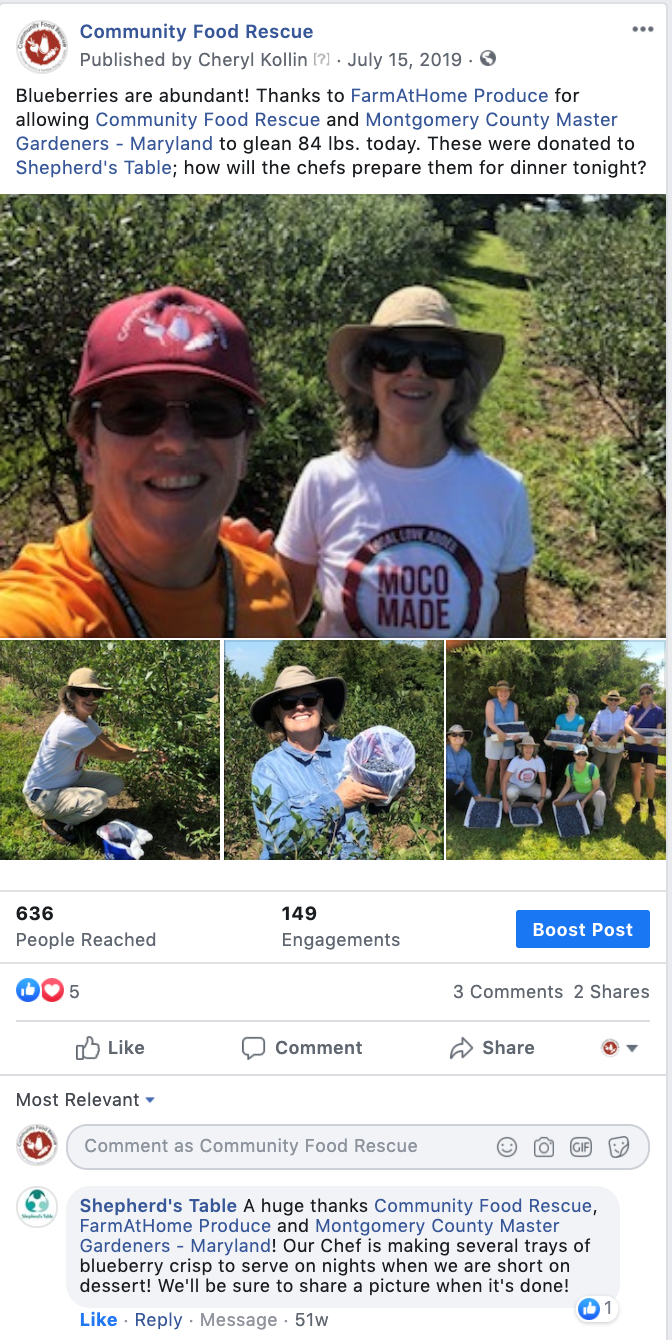 Even though it is July, Manna Food Center's Community Food Rescue Program just completed its fiscal year. Looking back over our last year of activities–July 2019 to June 2020, what a year it has been! Check out these photos from the CFR Facebook Page to see food rescue in action.
The year started last summer with food rescue at local farmer's markets, and gleaning at local farms. CFR received Red Wiggler Community Farm's Big Wig award. Chefs and KindWorks gathered monthly for CFR Cooks! to prepare and distribute meals to the Montgomery County Coalition for the Homeless residents.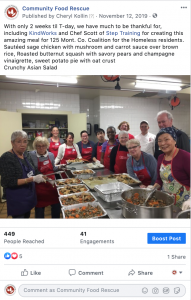 In the fall we celebrated CFR Week with public awareness and hands-on activities. In March, CFR responded to the coronavirus pandemic by distributing food from restaurants that had to shut their doors. CFR expanded our operations and many food runners delivered food to Manna participants homes.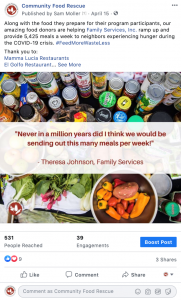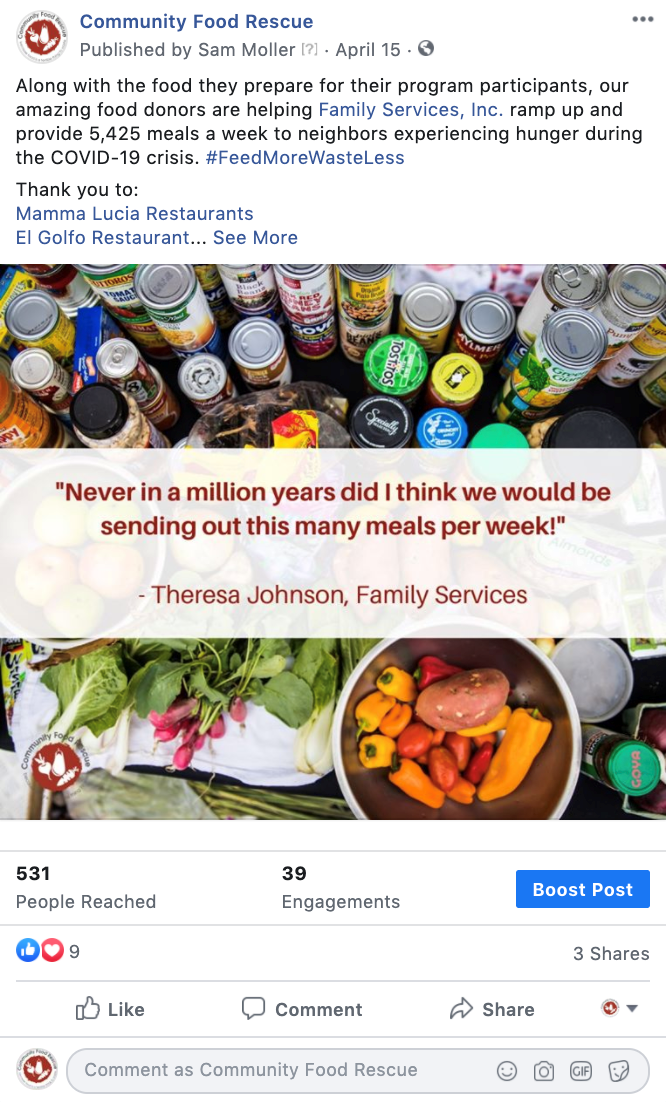 Last year, CFR rescued and distributed 1 million lbs. (the equivalent of 854,000 meals) of food, totaling 6.8 million lbs. (5.6 million meals) since 2015.
Thanks to our many CFR network food donor businesses, food assistance agencies, volunteer food runners, and other supporters that made last year so memorable.