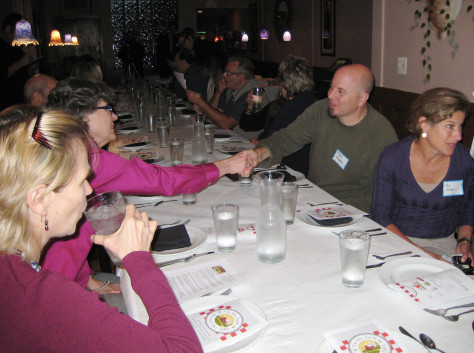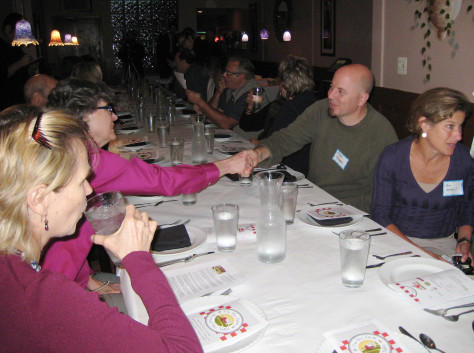 Thanksgiving is over and for many of us getting creative with leftovers – or wishing we had more of them – is top of mind. But as we continue this season of festive holiday gatherings and rejoice with colleagues, friends and family, we should remember that as many as 70,000 people in Montgomery County are worried about where their next meal will come from.
The Community Food Rescue network and innovative matching app is helping to close the hunger gap in our community by connecting food businesses of all kinds – catering companies, food markets, farms, restaurants, schools and more – with those who will benefit greatly from their unserved or unsold food.
This holiday season, whether you're a local business, an individual, family or nonprofit looking for ways to help struggling neighbors, CFR has some easy suggestions for how to put more meaning into your holiday! (Bonus benefit – you'll also be reducing food waste, a huge global problem that contributes to climate change!)
If you own a Montgomery County catering business, food truck or restaurant, make CFR part of your holiday giving—CFR's unique web and mobile applications make it easy for you to get surplus food into the hands of residents experiencing hunger by matching you with a hunger relief organization and a volunteer runner who will come pick up your surplus food. Getting involved is really no harder to than signing up for Uber! (Bonus: It won't cost you anything – you can even get a tax deduction.)
If you are planning an office holiday party, choose a caterer or venue that is involved with CFR, or ask them to sign up—CFR has more than 104 food donor partners including restaurants and caterers – committed to feeding more and wasting less. Check out this website communityfoodrescue.org for a list of participating businesses and, if your favorite isn't in the loop yet, suggest they get involved!
If you or your entire family is looking for a way to help others during the holidays, become a volunteer food runner—Volunteers who transport donated food from businesses to hunger relief organizations are critical to making our innovative system work. Sign up through the web app, and keep the generosity flowing this holiday season, and all year long.
If you are a non-profit organization that provides meals to Montgomery County families, sign up to get matched with a food donor—We've put hundreds of meals in the hands of neighbors who need food assistance. If your organization would like to be on the receiving end of the CFR solution, take a look to see if you're eligible, and then sign up.
And finally, a challenge to all of us – let's keep that holiday giving spirit going into the New Year and beyond! Community Food Rescue relies of food donor businesses, and volunteer food runners all year round. Working together, we can all be part of feeding more and wasting less in Montgomery County.
If you have any questions about Community Food Rescue, contact Cheryl Kollin, Program Director, cheryl@communityfoodrescue.org.