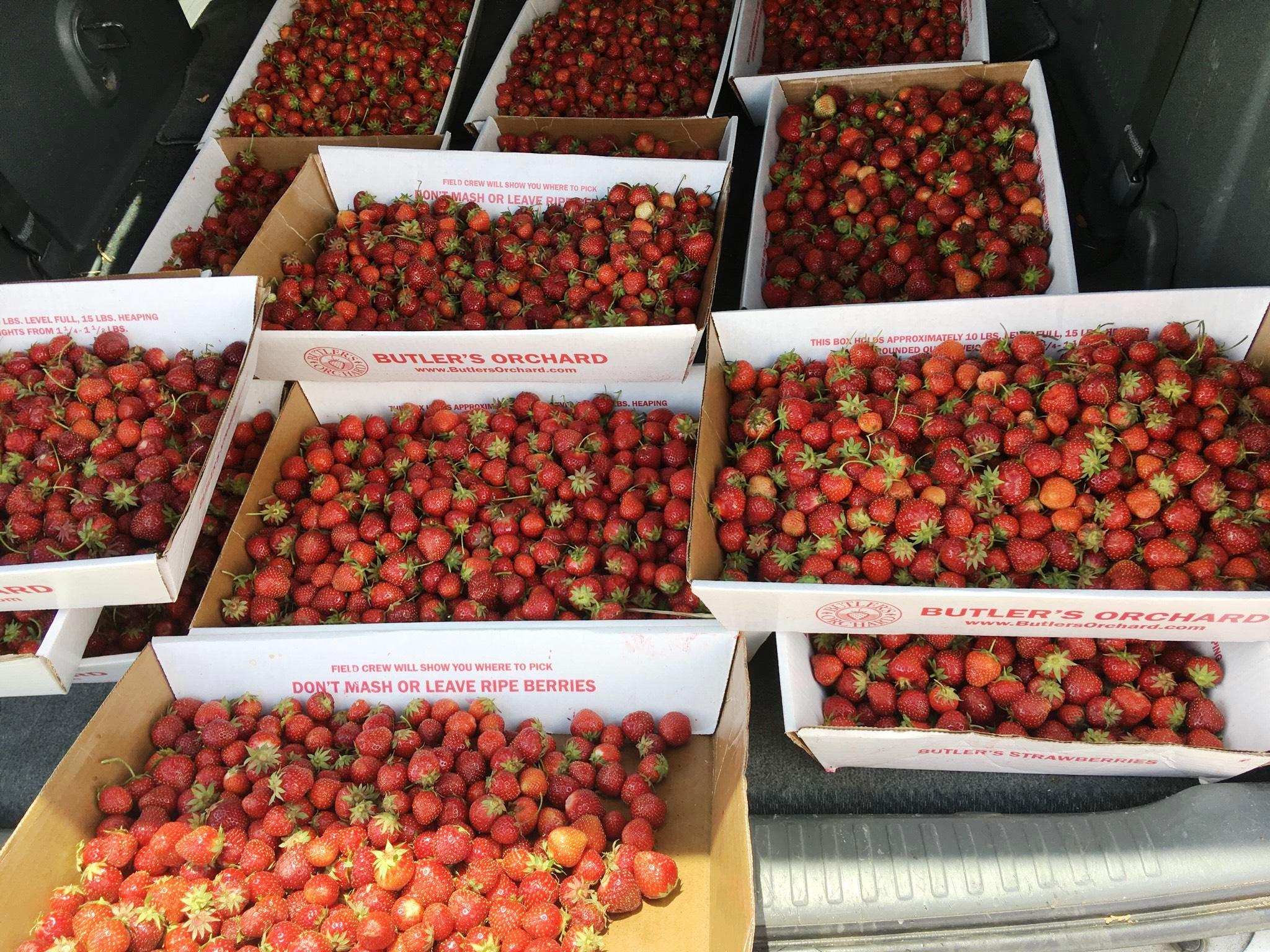 It's summer and local farms, farmers markets, and grocery stores are once again bursting with delicious fresh produce. Consumers may be shopping at their neighborhood farmers market, bringing home their weekly Consumer Supported Agriculture (CSA) share box, or taking the family to a pick-your-own farm on weekends.  Farmers not only reap the economic fruits of their labor during summer and fall harvest, but under a three-year pilot program, growers in five Maryland counties, including  Montgomery County, can receive a Maryland Tax Credit for donating their surplus food.
Farmers have been tremendously generous in donating their weekly surplus fruit and vegetables.  In 2017, CFR's network of local farmers donated 12,144 lbs. of produce, not counting fresh produce donated from grocery stores. Manna Food Center picked up an additional 136,089 lbs. of produce at the end of last season's farmers markets, under their Farm to Foodbank program, now in its 8th year.
The Farm Food Donation Pilot Program (SB 416), signed into law by Governor Larry Hogan, allows eligible farmers to take a tax credit of up to $5,000 per year for donating fresh produce to charitable organizations. This three-year pilot program, which began in 2017, is available to farmers located in Montgomery County as well as Anne Arundel, Calvert, Charles, Prince George's, and St. Mary's counties.
In CFR's March 2018 blog post, Farmers It Pays Not to Waste Food!, we described the passage of the legislation and the implementation barriers that prevented farmers from taking advantage of this tax credit. Since then, the barriers have been removed, and both Manna Food Center and CFR staff have become Certified Tax Credit Administrators under the Maryland Department of Agriculture (MDA), which manages the program. This means that any CFR network or Manna donor that grows food in the five participating counties can have us submit the paperwork necessary to claim the tax credit. Our role is to certify that the type and amount of produce is accurate. CFR network farmers can fill out a simple MDA FOOD DONATION PILOT PROGRAM FORM and submit it to CFR for certification. 
The biggest stumbling block for non-profit organizations to become Certified Tax Credit Administrators was the fact that most organizations do not have state-certified scales to weigh donated produce. These are very costly and must be regularly calibrated by the state. Instead, thanks to creative thinking by Butler's Orchard, Manna Food Center, and DC Central Kitchen, the MDA agreed to use standard volumes such as bushels and pecks, and convert volume to weight using standardized conversion tables. Butler's Orchard submitted their first donation of 168 lbs. of strawberries for tax credit in June. Montgomery County Master Gardeners gleaned the fields, and the donation served a tasty fresh strawberry snack to 1,000 students at Washington Grove and Sally K. Ride Elementary Schools.
The next hurdle is to let farmers know about this great opportunity to claim the tax credit during the pilot program, which will expire in 2019. We're working with Jeremy Criss, Agricultural Services Division Manager in the Montgomery County Department of Economic Development, other agencies, and the general public to get the word out. He explains the urgency of letting farmers know about this program, "If farmers use this credit, the program could be expanded to all counties in the state. If not, the program may disappear."
So, the next time you visit your farmers market, pick up your CSA box, or pick your own—ask the farmer if they donate their unsold produce. Tell them to contact Community Food Rescue, and we will not only match a food donation with a non-profit food provider and have a volunteer food run transport it, but we can also certify the donation, enabling the farmer to claim a tax credit. That's a win, win, win!